Where will the discovery of your next branch of learning take you?
From Roots to Branches—our Process:
Iterative. Intuitive. Expansive. To respect educational principles is to build upon them. Our highly collaborative, growth-oriented methodology entwines trusted pedagogy with new forms of active learning and is designed to address current wants while also preparing learners for needs not yet imagined. No matter the environment, we help learners internalize the Japanese language… from roots to branches.
01
Envision & Inspire
We source and select a Japanese short story with universal appeal and modern themes and challenges with which we can all relate.
Bespoke programs have us jointly discussing desired learning outcomes, and assembling visionary team members who wish to benefit from increased growth opportunities.
02
Design & Empower
Courses are holistically modeled, as unique as the story itself, and scaffolded with today's modern Japanese language learner in mind.
Bespoke program partners work with us to understand the evolution of the project, timelines, and integration with existant business objectives and measurement tools.
03
Build & Scale
We translate the story, craft all quizzes and problem sets, produce all audio & video, and write the textbook. 100% people-powered; zero AI.
Bespoke content is tailored specific to your business needs, and we support you in preparing, motivating and informing team members as to what to expect before during and after launch.
04
Implement & Sustain
We release and iterate further based on feedback from learners and as technology and pedagogical advances create new opportunities.
Partners evaluate successes and together we help guide employees sucessfully through the program while supporting further development of business objectives.
Recognizing 文節 is challenging yet critical for Japanese language learners, and it was a nice surprise to see your worksheet explaining it so well in English—which is not even easy for Japanese natives.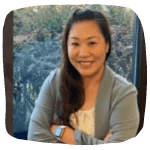 Tomoko Jo
Adult Education Transition Coordinator Lake Land College
Each element of our approach is designed with learners at the center. Colloquially, what does it take to get language to stick? What methods can we integrate into the immersive short story experience so learners can continually build upon knowledge they already possess, while scaffolding upward to new and advanced understanding regardless of their perceived place on the literacy spectrum.
Skills-Focused Curriculum
Designed with your professional and personal growth in mind, our modern story-based curriculum pushes and pulls you toward greater fluency, literacy, and cultural competence; giving you skills you can use today, and skills you can carry with you wherever you may roam.  See the Syllabus
Outcomes-Driven Assessment
In story, the mentor archetype serves as guide and ally to the protagonist. Purposeful assessments play the same role. Knowledge of our limitations paired with a clear path beyond them, and a keen perception of our strengths so we can aim skyward provides us with the master key.
Technology-Enabled Delivery
The course is built to capitalize on available and future learning modalities. Existing program technologies allow for personalized interleaving so learners have access to a variety of synchronous and asynchronous opportunities catered to their ever-shifting language journey. Platform
I don't think I could have done it without Maplopo, as lately my confidence in my skills has been steadily increasing thanks to you guys and the program.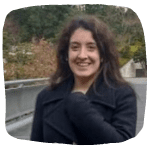 Irene Borgatti
Freelance Translator
Now Accepting Applications for the January, 2024 Cohort
Maplopo is the only immersive, synchronous AND asynchronous program specifically designed to help intermediate and advanced learners internalize the Japanese language through the power of story. Over the span of 15 weeks, we provide learners with the knowledge, structure, and accountability needed to break through learning ceilings so they can close the gap between where they are and where they want to be. Participants gain access to the language on a deeper level and learn how to use these skills through hands-on work and training from top instructors and professionals both inside and outside Japan.
Priority Application Deadline:
Final Application Deadline:
Wednesday, January 17, 2024
Tuesday, October 17, 2023
Sunday, December 17, 2023
Weekly for the last seven weeks
A future agreed upon time (JST)