Reading Comprehension
Read at a Higher Level and Push Your Career Further
If you've had trouble finishing a book written in Japanese, or you've finished, but felt as though you were still missing something, Maplopo will close that gap for you using the very same tools and processes we use at Maplopo to translate Japan's literary masters into English for a worldwide audience.
Read 母 for free, and preview the course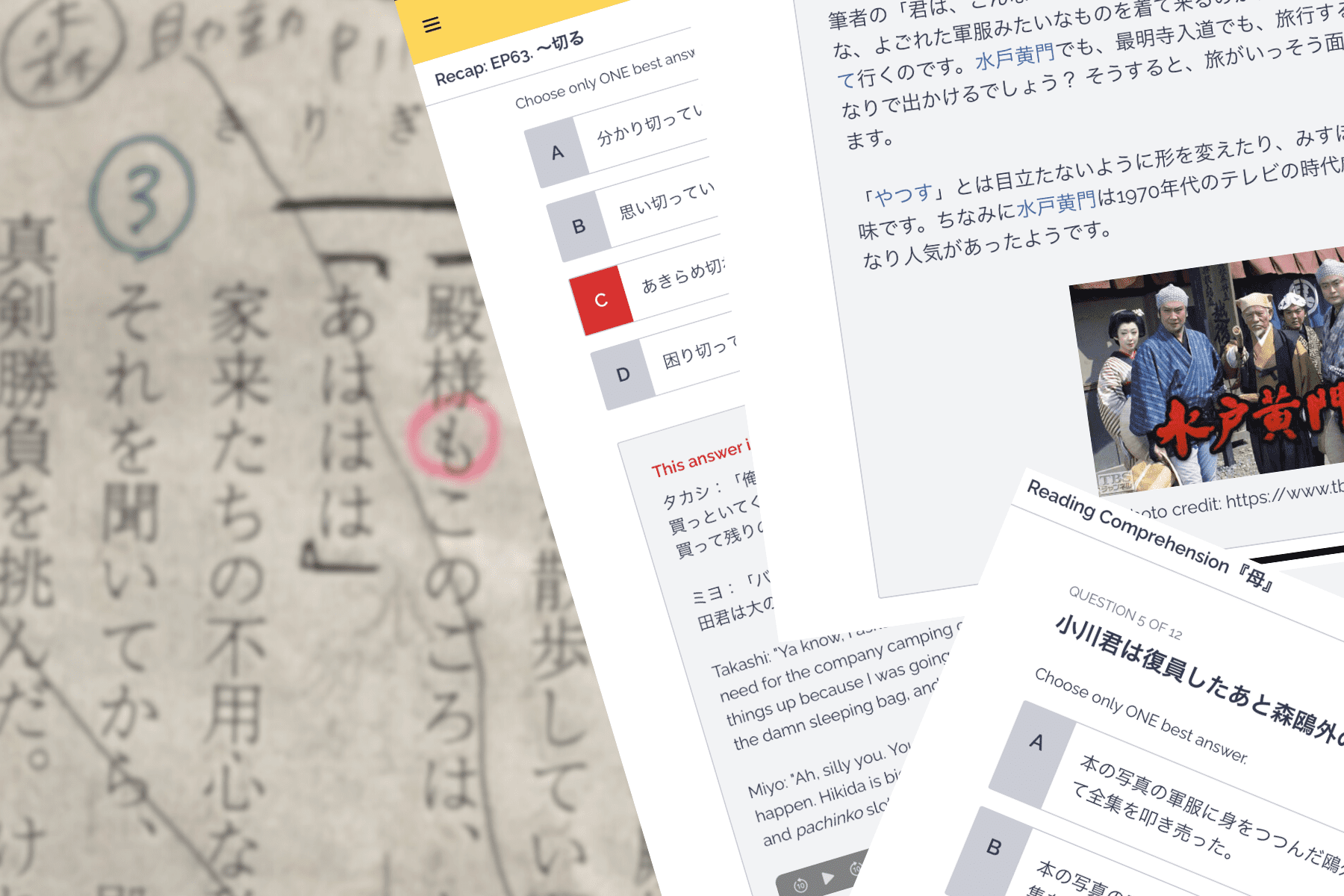 Download the comprehension quiz set PDF
(click to download from Dropbox) 
Immerse Yourself in Story
In SEASON ONE, we walk you through Dazai's Daffodil paragraph by paragraph pulling apart the grammar and the nuance so you can enjoy the story from day one. We get you there with the help of:
Proven study tools, and an immersive project-based approach to advancing your Japanese…
A short story framework you can get through with confidence…
A modern curriculum built to stimulate your curiosity, enhance the learning you've already done, and allow you to build scaffolding around the course so you can keep going with longer, and even more advanced reading.
Beginning with your very first day in the Maplopo family, we want you to feel comfortable learning, and we want you to have fun along the way. Reading is already one of the most enjoyable things you do. We want to ensure you feel the same way about reading in Japanese as well.
You can do this. Ready to read more Japanese?